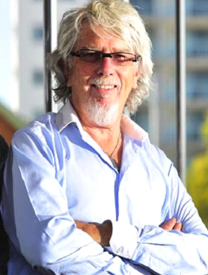 David Friend – Managing Director
David Friend is Managing Director and sole owner of Shared Services Solutions (SSS), which develops membership and merchandise programs.
David has worked in the membership industry for 15 years and has a first class reputation for high level membership strategy and the achievement of record results. He has been instrumental in large membership growth for many sporting, corporate and not for profit organisations.
How did he get involved in membership?
David has been a retailer most of his working life.
David was a Merchandise Manager and a store manager at Myer and a number of other roles at Myer and he also managed menswear stores and his own fashion store.
David is a keen AFL Hawthorn Football Club supporter and volunteered his services with a team of well known Hawthorn identities to help save the club from merging with the Melbourne Football club.
After the Hawks got back on track in their own right David was asked if he would be GM of membership and merchandise.
David was General Manager of Membership and Merchandise at the Hawthorn Football Club for 5 years. The Hawks experienced huge membership growth during this time using David's strategies. David was also General Manager Membership at St Kilda FC and achieved record membership results during his tenure with the club.
After David's 3 year term at StKilda Football Club he established Shared Services Solutions in 2006.
In recent years, David and SSS have expanded internationally, working with clients in New Zealand (NZ Rugby League), Monaco (Peace and Sport) and the UK (Major Events International).
Coaching
One of David key strengths is coaching and training new membership and merchandise staff to become outstanding mangers. Many of them have gone on to be Marketing Managers and CEO's both in Australia and the U.K.
Board Position
David is appointed to the board of the Frankston Football Club (VFL) developing the portfolios of both membership and merchandise.
Deb Pascoe –SSS Operations Manager
Merchandise
Deb was Merchandise Coordinator at St Kilda Football Club for two years until May 2006 coordinating turnover of $1.4 million in sales.
Deb was formally Customer Service Representative for Westpac Banking Corporation where she developed strong customer service and administration skills.
Deb was the Shared Services Solutions Merchandise Manager for Melbourne Victory for 4 years, Shared Services Solutions Merchandise Buying Coordinator for North Melbourne Football Club, Shared Services Solutions Merchandise Coordinator for the Dalai Lama Australian tour, coordinated merchandise buying and logistics of AFL games on the Gold Coast for 4 years, Netball Australia, Socceroo's, A League along with other major events.
Deb manages all our merchandise selling events and has been Merchandise Manager managing Western Sydney Wanderers merchandise program which included managing all match day merchandise operations for two A League seasons. Deb is also Buying Coordinator for all Shared Services Solutions Clients.
Membership
Deb plays the key role of Membership Operations Manager for our SSS membership clients working very closely with David on membership operations, sales and marketing strategies, written copy, website development input and Membership operational plans.
Janita Friend – Brand/PR & Communications Manager
Janita Friend is passionate about assisting businesses learn more about how public relations and marketing can work for them.
Having worked in senior PR management positions and provided public relations and marketing expertise across industries as diverse as automotive, sport, luxury hotels, international charities, real estate, commercial construction and art) Janita's experience also extends to crisis management, brand development, marketing, sponsorship, training and events and she has lectured in customer service and business management.
As the national General Manager of Brand, Public Relations and Communications for Make-A-Wish Australia, Janita pioneered the use of social media by introducing the first successful social media program for the international children's charity and was considered a brand leader through the introduction of innovative programs and practices by the overarching body, Make-A-Wish International located in the US.
Janita was a former judge of the State Training Awards (Victoria) and the Public Relations Institute of Australia (PRIA) Golden Target Awards. In 2009, Janita developed and led the crisis management strategy and acted as spokesperson for the Make-A- Wish Australia as they became embroiled in a major national media scandal after ABC's television program 'The Chaser's War on Everything' lampooned the charity. Janita was praised for her deft management of the situation (which included managing the passions of over 1000 volunteers) and has been invited to speak at several crisis management conferences on this topic.
Janita is currently working with 7 – Eleven nationally on the community investment and sustainability portfolio.