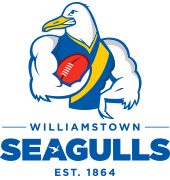 23°d December 2019
To Whom it may concern
RE DAVID FRIEND
In my capacity as CEO of Williamstown Football Club, I had the great pleasure of working closely with David Friend on a membership project to increase membership of all the 'stand-alone' VFL Clubs like ours.
David has a great wealth of experience in this area, and he displayed the ability to successfully connect with various levels of stakeholders including AFL / AFL Victoria Executives and staff, Club Board directors, Club CEO's / General Managers, and Membership staff.
His passion for achieving results from the program was clearly evident. He certainly made himself available to assist staff with extra training / mentoring for a clear understanding of how to implement the program, as well as having a 'hands on approach' to working alongside Club staff on match days.
I have great respect for David and his commitment to achieving results for his clients, and I would have no hesitation in recommending his services to Clubs wishing to increase their level of membership.
Yours Sincerely
Jason Reddick
Chief Executive Officer